Velocity Broadband Success Stories
Success Stories Spotlight: LeafFilter
Success Stories
Click the logos to read or watch each success story.
 AKHIA
For years, AKHIA has struggled with securing a reliable Internet connection and Velocity Broadband has changed this for us. In the past, our Internet constantly went down, which affected our ability to offer the kind of service our clients deserve. Even when our Internet connection was working, it ran slowly and files could take up to an hour to transfer. It also wasn't uncommon for file transfers to fail, requiring us to restart the process. It might sound cliché, but time is money, and we were losing revenue each time our Internet went down.
From medical to manufacturing, our clients span a range of industries but they all have something in common—they move quickly. We not only need to move just as fast as our clients, we often have to move even faster. We need to be able to respond to requests quickly and efficiently and deliver materials or information when they're needed. As part of the work we do, we develop comprehensive strategic business plans, as well as supporting materials such as brochures, sales toolkits, catalogs, and more. Every day we're developing these types of projects that generate large files that need to be distributed to clients and partners across the country. A slow and unreliable Internet connection just wasn't getting the job done effectively.
When the Hudson-owned Velocity Broadband launched, we were excited to become a part of it. A fast and reliable Internet connection is essential to our business operations and Velocity Broadband provides the reliability and speed we've been looking for. Today, we're able to connect, download and communicate faster and without interruption. It's also been beneficial to our bottom line. We're paying about 25% less than what we had previously paid and our Internet speed has increased significantly, allowing us to transfer files and communicate with ease.
Our employees have noticed the difference, too. With a faster, more reliable connection, our employees can work more efficiently. They're also feeling less stress as a result because they know they can trust our Internet connection will be there to help them perform their jobs and serve their clients.
For us, Internet service needs to be available all day, every day, with a speed that doesn't compromise our ability to service our clients. It's also important that we know Velocity Broadband can support us as our company grows and our needs change. We know that our broadband connection has a large bandwidth to handle high traffic and that it can be upgraded when necessary, helping us plan for the future of our business.
In addition to the speed and reliability of the Internet service, the Velocity Broadband team has been a pleasure to work with. They're attentive, quick to respond to any inquiry, and best of all, we haven't had any interruption of service.
COSO Media
Our experience with Velocity Broadband has been fantastic. When our contract was up with our old provider, we began evaluating the different options that we had. To get fiber at our building, our old provider wanted to charge us upwards of a thousand dollars per month. We were able to get Velocity at the same speeds, the same service, at a fraction of the price.
Our business has significantly changed since switching to Velocity Broadband. Our phone system runs over the internet, so upload speeds are very important to us. Our old provider was unable to keep those speeds reliable. Since switching, we have not had a dropped call and no delay in phone calls, which has significantly improved our customer service.
My favorite thing about Velocity Broadband is that I don't have to call customer service to complain. Since being a customer, we have not had to call once. We've had 100% up time and no issue with the service.
- Matt, President
First Congregational Church of Hudson
First National Bank - Hudson
"We use Velocity Broadband at my place of employment. Upgrades were made to our server last year and the technician told me it could take up to 4 hours depending on the internet connection. He was done within 20 minutes and said this was the quickest he had ever been able to complete the upgrade."
-Kris Barker, Branch Manager
The Hair Specialists
"Over the years, I have tried every internet provider out there. Always having connection issues, I was never happy with other services. The Velocity Broadband team assured me I would not have connection issues and my internet would always be super fast. They are absolutely correct. I have NEVER had an issue!! I highly recommend everyone switches!"
-Kelly, Owner
Haneline Family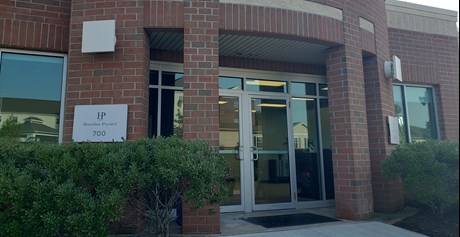 Ken and Mary Kay Haneline are both users of Velocity Broadband for their businesses here in Hudson. Ken is a partner for Haneline Pryatel Law. Mary Kay owns Mary Catherine Haneline Studio, an art studio where she paints custom paintings and provides classical art instruction to students. Mary Kay says, "During Covid, I had to switch to online meetings and online art instruction. I meet with people through GoToMeeting and Zoom. I use Adobe Art products, so I need reliable service so the programs do not freeze while teaching. I never worry about low bandwidth or losing service with Velocity." Ken says, "Mary Kay told me of her great experience with Velocity. Thus, it was an easy selection of Velocity Broadband as our internet service provider at my new office, located on Boston Mills Road in Hudson."
Informediate
"We are very pleased with Velocity's gigabit broadband service in our new Hudson, Ohio location. We increased our downstream bandwidth by more than 10x on average and our upstream by more than 100x at about the same price we were paying before for Time Warner's Business Class service. Of course, speed is of limited value without reliability. We have been using Velocity Broadband for more than three months now, and the reliability has been excellent so far.
For a software company like ours where reliable and affordable broadband is crucial to almost everything we do, we feel very fortunate and "internet rich" to be benefactors of such excellent service. Kudos to the City of Hudson for having the insight and savvy to capitalize on this opportunity to serve its businesses."
-Mark. D. Kaucic, Managing Director at Informediate
The Kurtz Graphic Design Co.
"...the installation team was outstanding. They went way above and beyond to make sure we had service working before they left and helped us connect all our devices in the office. Certainly the best service we've ever received from any telecommunications provider." James also uses Velocity Broadband BLUE at his home and states "It's so fast that I'm going to upgrade my router and access points throughout the house to keep up!"
-James Kurtz of The Kurtz Graphic Design Co.
LabelMatch
LeafFilter
LLA Therapy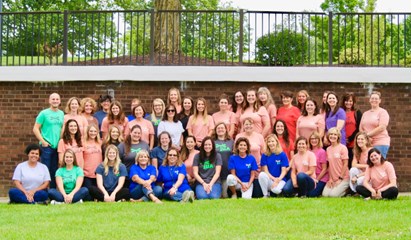 Language Learning Arts Therapy (LLA Therapy) has been a customer of Velocity Broadband 
for four years. Before becoming a customer, we had another provider that was not able to supply us with the speed we needed or a consistent connection to the internet which is vital for the work we do. After switching, Velocity has allowed all of our therapists a flawless connection to the internet and the EMR we use. We have had consistency in our VOIP phone system and wireless connections throughout our building, and it's fast!
LLA Therapy has 3 offices in the greater Akron area so I have to deal with 3 different providers, and I wish we had Velocity at our other 2 locations! I have no idea who my contact person is at the other 2 locations. I have had nothing but a wonderful experience with Velocity! Maureen and Meg are outstanding people to work with.
I would highly recommend Velocity to other companies. Anyone who is responsible for their office's technologies, as I am, can understand how important it is to have a reliable internet/broadband provider and then great customer service to back it up if the need would arise.
-Rhonda, Office Coordinator
The Murphy Agency
One Red Door
"Transitioning over to Velocity Broadband at the beginning of March was very easy. The wiring guys were great, and Maureen and Will are the two people that I talked to the most. And if it weren't for them through the whole Covid-19 closure and reopen, it might not have been the best experience. Maureen was always there to help with our account. And all of this is being done on their personal cellphones, and some of it was after hours.
They were amazing. I wish I had Velocity Broadband at all 15 locations."
RG Digital
   Stratos Wealth Partners
The wealth advisors at Hudson's Stratos Wealth Partners (SWP) had enough. Every day, phone calls with important clients would cut in and out, making quick conversations time-consuming and frustrating. Staff resorted to using personal cell phones in the office to avoid missing parts of these critical conversations. Web pages wouldn't load and file uploads took too long for the paperless business. Time was wasted trying to find the problem. Patience was wearing thin.
The nine independent wealth advisors who make up Stratos Wealth Partners needed a solution. Reliable phone and internet services are critical to their business and no one in the area could offer them what they required. They needed to find a quality internet service that could provide a fast and reliable connection that could also power their Voice Over Internet Protocol (VoIP) phone system. VoIP phone systems use the internet to transmit phone calls. The limited number of service providers was not willing to offer SWP what they needed. It had come down to two unsatisfactory options – deal with the problems, resulting in not being able to conduct business effectively, or leave Hudson where they had been since 2011.
"If you're using the internet and your connection is slow, the page might take a while to load, but it allows you to continue to work," said Mark Wilcox, managing director at SWP. "But when phone services are disrupted and you lose three seconds of a conversation, it makes it impossible to do business. It had gotten to the point that we were considering leaving Hudson."
When Wilcox heard the City of Hudson was going into the broadband business, he signed up immediately to be notified when Velocity Broadband would be available. In July 2016, SWP was connected to the fastest, most reliable all-fiber broadband network in Northeast Ohio.
"Our experience with Velocity Broadband has been fantastic," Wilcox said. "The biggest differences are the reliability, quality, and speed of the service. We have noticed a dramatic improvement, especially with our VoIP phone system."
Not only did SWP find the internet service to be far better than anything available in Hudson, but they have been extremely satisfied with the personalized customer service. Soon after installation, the staff at SWP noticed there was an issue with their connection. Before they could place a call to the support line, the Velocity Broadband team had contacted them, told them they had found a problem, sent someone out, and fixed the problem the same day.
"With the standard internet companies, you have to call and wait on hold to talk to an actual person. It can take a long time for any sort of resolution to happen," explained Wilcox. "With Velocity Broadband, they called us before we could even place a call. That kind of customer service never happened with our previous internet providers."
Stratos Wealth Partners now has peace of mind conducting business with little to no interruptions.
"Phone and internet should be an afterthought and with Velocity Broadband, that's finally possible," said Wilcox.
The Veterinary Center of Hudson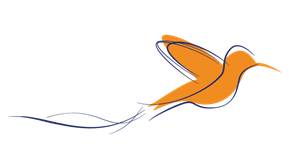 Have we convinced you yet?
We would be thrilled to add you to the Velocity Broadband family. Contact our Customer Experience Ambassador at 330-342-9544 or via email at Velocity@hudson.oh.us to kick-start your customized Velocity Broadband Experience, or inquire here. We can't wait to help you get started!