Hudson's Fiber-Optic Broadband Network Built for Hudson Businesses
Now available in all major Hudson business areas.
What is Velocity Broadband?
As one of Ohio's first Gigabit cities, Hudson offers symmetrical high-speed, 100% fiber-optic broadband and voice services to our local businesses. With faster, more reliable, and affordable internet and voice services, we empower our local businesses to compete in today's high-speed, data-driven world. In fact, City-owned and operated Velocity Broadband provides speeds up to 10 gigabits per second!
Interested in learning more about how Velocity Broadband can help your business? Ready to sign up for service? Have questions? We'd love to talk with you!
All Addresses Along the Fiber Line are NOW Eligible for Service!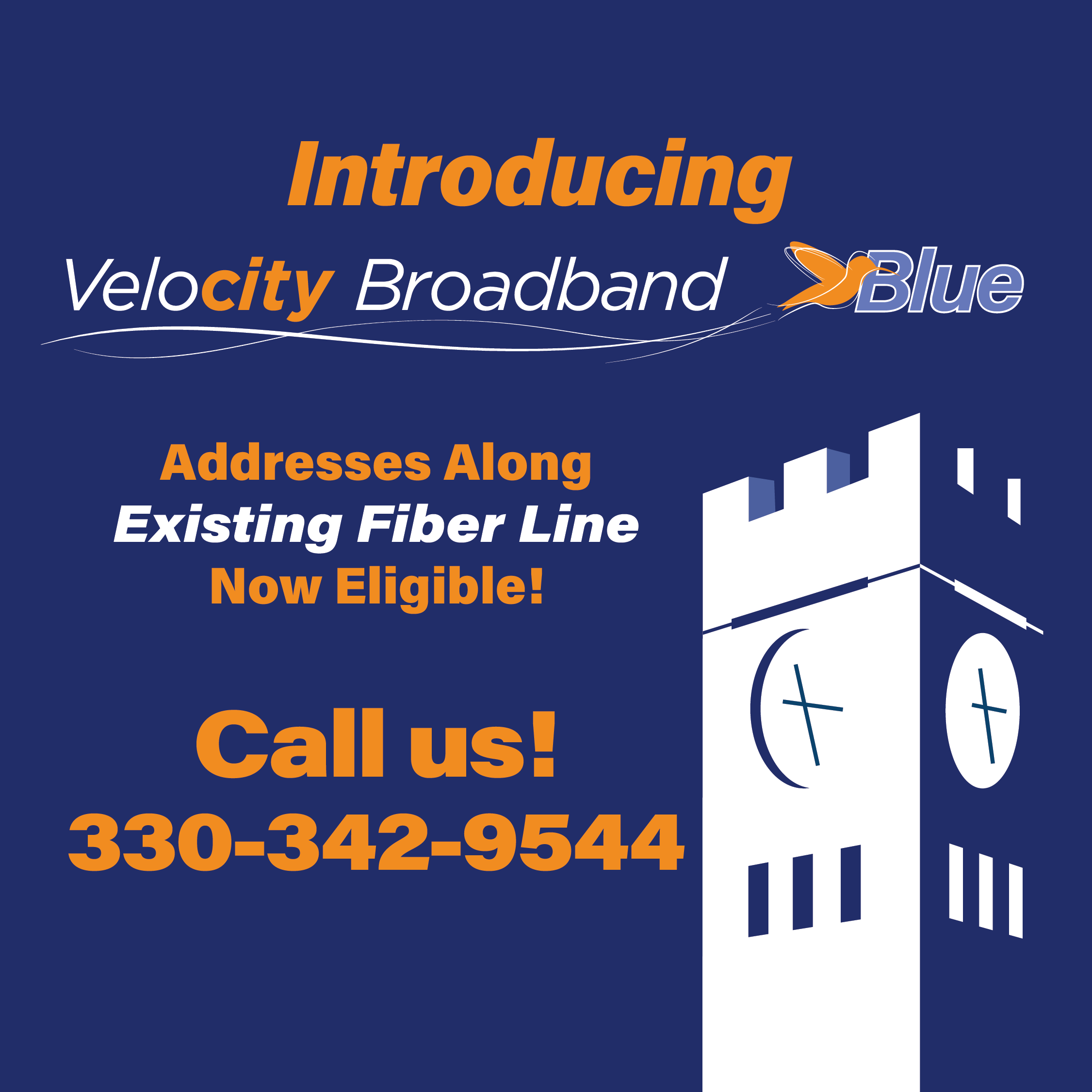 Your Business Can Soar at the Speed of Light with Velocity Broadband
Velocity Broadband's 100% fiber-optic broadband network has a secure and stable data operations center managed by IT professionals. The redundancy built into the system helps make sure we never lose connection. Reliable, Safe, and Secure
Personalized Customer Service
When you call Velocity Broadband, you will speak to real, local people who care about your Hudson business. Our certified customer service specialists will work to give you the best service from sign up, to installation, and you can rely on us throughout your time as a Velocity Broadband client. Though we love hearing from you, we have a feeling you won't need to call us very often!
Flexible and Customizable
With our fiber-optic solution, we can quickly and easily turn your bandwidth up or down to meet your business needs, something you can't get from any other provider. We offer speeds ranging from 100x100 megabits per second up to 10 Gigabits per second. 
Value Added Opportunities
In addition to our 1 Gig service, we also provide dark fiber, redundant fiber, and dedicated fiber options for business customers as well. Many major employers require this tier of service to support critical operations.  Did you know nearly half of our Velocity broadband customers also rely on us for digital voice services?  Our responsive, attentive customer focus staff based here in Hudson will exceed your expectations for support and service.
Affordable and Attainable
Hudson values its businesses and wants to ensure all Hudson businesses can compete in today's technological world. Call us to trouble shoot or make recommendations on your technology needs.  We are here to help. Velocity Broadband has pricing that makes this goal attainable for each business and will fit every need and budget. Oh, and you get far more bandwidth for your buck than with current copper or DSL connections. We think the choice is a no-brainer.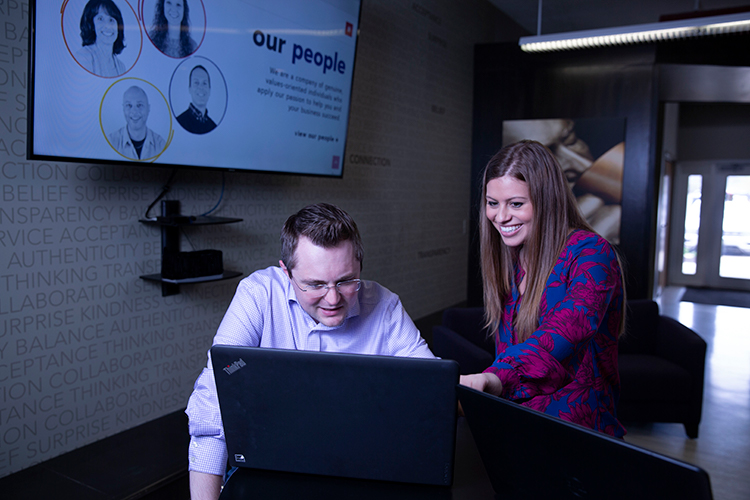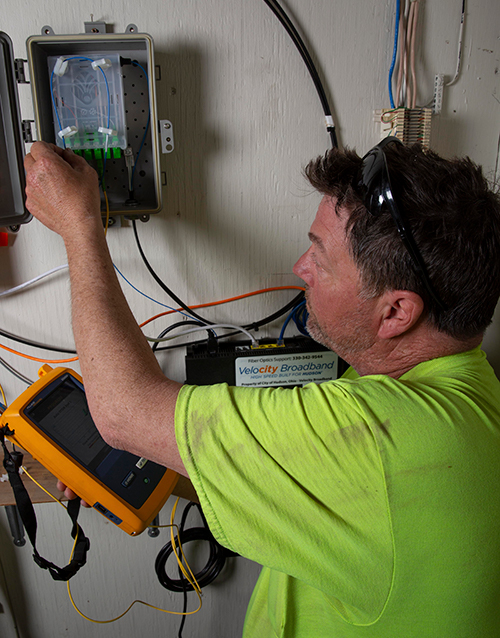 Fiber-Optic Broadband Services
Broadband Offerings - Fiber to the Premises
250/250 Mbps
300/300 Mbps
500/500 Mbps
1000/1000 Mbps
Up to 10 Gigabit Available
Premium VoIP with Voicemail and a host of premium features – works with your PBX or analog phones
Fax – analog line replacement
Fax2Email
SIP Trunk with Call Paths
How Can I Get Velocity Broadband?
Contact our Customer Experience Ambassador at 330-342-9544 or via email at Velocity@hudson.oh.us to kick-start your customized Velocity Broadband Experience, or inquire here. We can't wait to help you get started!
When Hudson-owned Velocity Broadband launched, we were excited to become a part of it. A fast and reliable Internet connection is essential to our business operations and Velocity Broadband provides the reliability and speed we've been looking for. Today, we're able to connect, download, and communicate faster and without interruption. It's also been beneficial to our bottom line. We're paying about 25% less than what we had previously paid and our Internet speed has increased significantly, allowing us to transfer files and communicate with ease.
AKHIA
See More Success Stories Here!