What is the Fiber-Optic Advantage?
Fiber significantly increases the connectivity needed to run multiple high-speed devices for maximum broadband productivity. Fiber, particularly broadband optical fiber, will enable businesses to take advantage of the latest high-bandwidth and high-speed Internet at a price point much lower than other similar networks.
With Velocity Broadband, businesses can connect, download and communicate faster and with fewer interruptions. With a fiber-optic network, business will have access to greater bandwidth for collecting analytic data, more dependable connections without lag time for businesses operating in multiple locations, and constant monitoring services with instant notifications and data if things go wrong. The end result is a system that's faster than anything currently available in Hudson today, helping businesses save money and operate more efficiently.
How Adaptable is Fiber-Optic Broadband?
After the initial lines of fiber have been installed, network operators can easily increase bandwidth—making it possible to update as faster technologies emerge. And, we can increase your speeds or lower your speeds to adapt to your changing business needs.
What is a Gigabit?
A Gigabit (Gb) is the bandwidth capacity at which data can transfer through the fiber-optic lines. Packages are available with less than a Gb or more, depending on your needs. A Gb is 1000 Mbps, faster than any option currently available in Hudson. Even more important is the download vs. upload speeds. Many current providers claim fast download speeds of up to 100 Mb in some cases. However, the upload speeds are often below 5 Mb. With Velocity Broadband, our lowest standard offering is 100 Mb down and 100 Mb up, far faster than what's available today. And if you're looking for dedicated service, we can provide it, all based on your specific needs.
What is a Symmetrical Connection and Why is it Important?
Many DSL or cable Internet providers advertise Internet packages claiming "100 Mbps" speeds, but they only offer 10-20 Mbps upload speeds. Velocity Broadband packages all offer symmetrical connections, meaning that if you have 100 Mbps download speeds you also will have 100 Mbps upload speeds. Upload speeds are important if you're sending data, such as credit card transactions, large data files to other offices, and video streaming or video conferences.
Why is the City Investing in Broadband?
Internet speed and reliability has come up as a top concern for our local businesses in survey after survey. A thriving business community is critical to the economic vitality of Hudson—so we're making the investment to improve our infrastructure to ensure we retain our current companies and attract new ones. The City initially approached private providers to partner in bringing fiber broadband to the area, but unfortunately, they were not interested. So the City took the initiative to building a high-speed fiber network for our businesses.
How Can I Get Velocity Broadband for My Business?
Velocity Broadband is available in all major Hudson business areas. Contact our Customer Experience Ambassador at 330-342-9544 or via email at
Velocity@hudson.oh.us
to kick-start your customized Velocity Broadband Experience, or
inquire here.
. We can't wait to help you get started!
Will my business need to purchase or install any special equipment?
No. The City is making all of the capital investments. It's a simple matter of connecting your business to our network.
What kind of service plans will be offered?
We offer several options – something that fits every business need and every budget. Contact us at 330-342-9544 or via email at
Velocity@hudson.oh.us
for prices that meet your business needs.
Is Velocity Broadband Available to Residents?
Beginning in March 2019, Hudson began offering Velocity Broadband Blue 1 Gigabit service to residential homes and home offices for only $68 a month! Learn more about
Velocity Broadband Blue
.
I heard that Hudson is keeping other competitive internet and cable companies out of the City, particularly with Velocity Broadband?
The City of Hudson and Velocity Broadband cannot legally inhibit other companies from providing internet service in this area. This is similar to cable service. The City has no contracts with any providers to prevent others from coming into the City. When and if other cable or internet suppliers decided to come into Hudson is purely a business decision on their part, and is no way associated with any City restrictions.
I heard that because Hudson has Velocity Broadband, AT&T and other companies are locked out from providing Internet service in Hudson. Is this true?
The Federal Communication Commission's "Restoring Internet Freedom Order," which took effect June 11, 2018, provides a framework for protecting an open Internet while paving the way for better, faster and cheaper Internet access for all consumers. The order reduced the regulatory burden on broadband providers to make it easier for companies such as AT&T to invest in improving and expanding their broadband networks and expand service areas. There are no impediments to new companies offering Internet services in Hudson. Any decisions whether or not to come into Hudson with their services is purely a business decision on their part and is not impacted by any Hudson restrictions or Velocity Broadband.
People complain that Hudson has limited internet options (Spectrum and Windstream). Is Hudson preventing others from coming into Hudson?
Residents and business owners alike complained about the limited Internet options. In fact, Velocity Broadband was born out of repeated complaints from business owners that it was becoming impossible to remain in Hudson without adequate coverage. As a result, in 2014 Council voted (unanimously) to explore City fiber options, and VBB was designed and implemented for businesses in 2015. As residents continued to ask for Velocity Broadband service, Council authorized expanding coverage to residences and home businesses that are located directly on the current City fiber lines. Hudson cannot legally inhibit other companies from providing internet service in this area.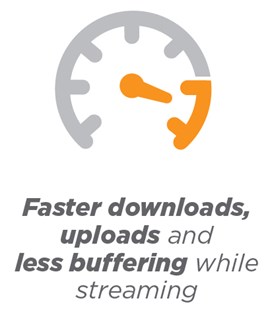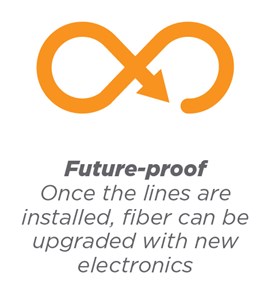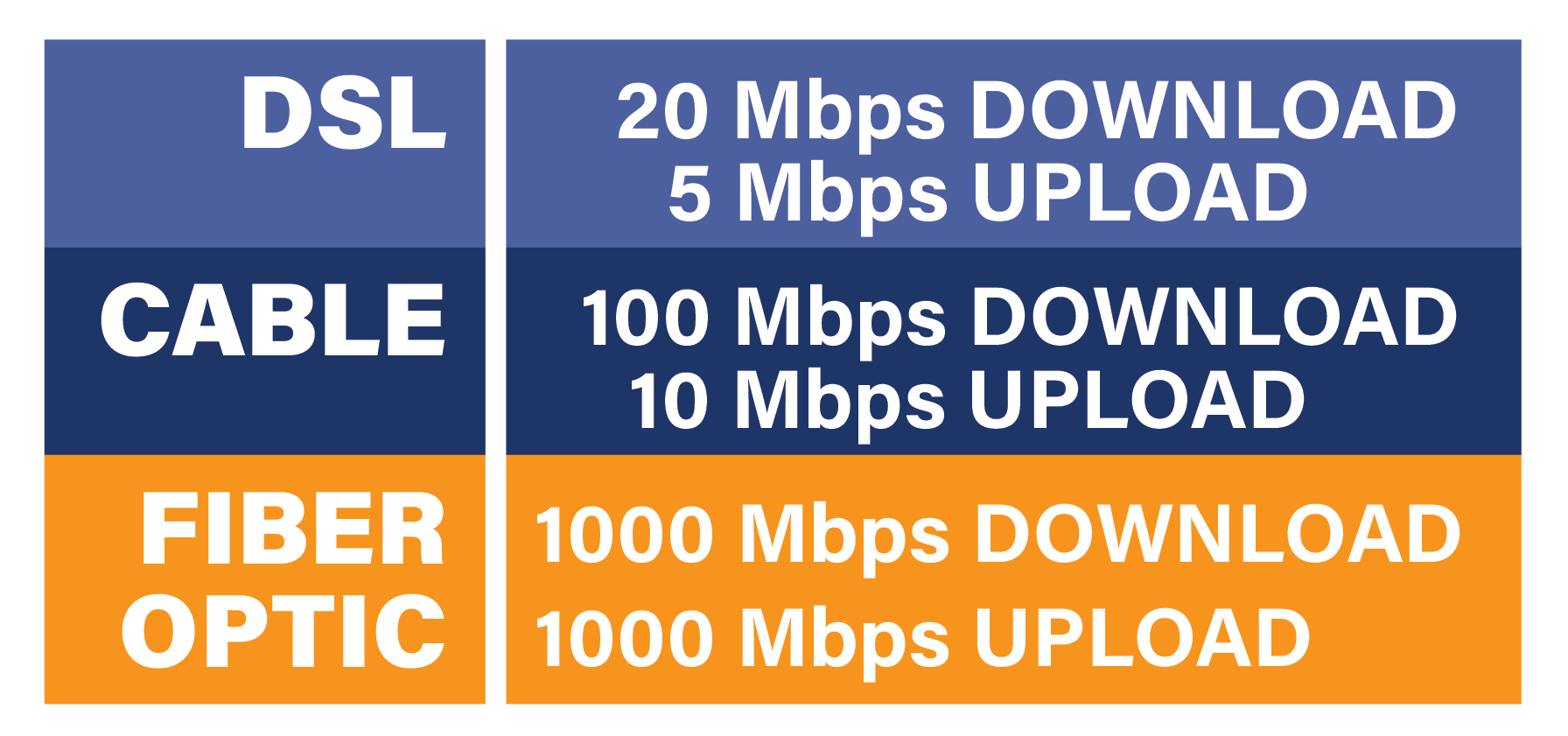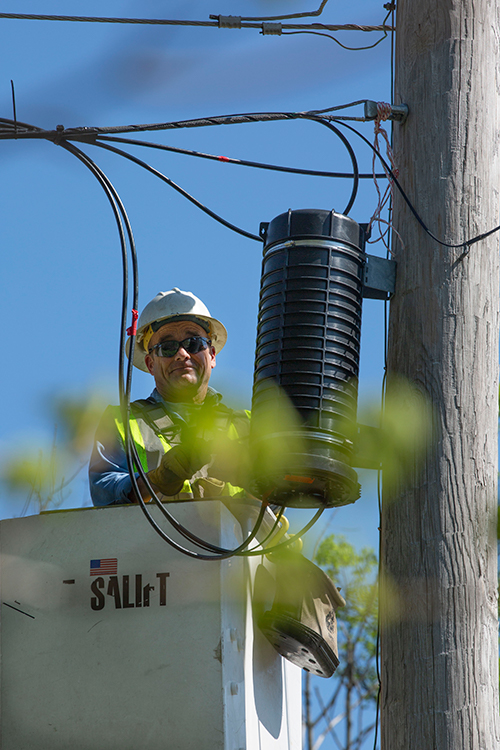 Phone and internet should be an afterthought and with Velocity Broadband, that's finally possible.
Managing Director at Stratos Wealth Partners
Mark Wilcox